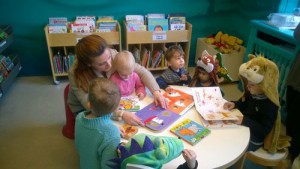 Teaching methods at Tinytots International Daycare & Preschool are based on principles of Highscope curriculum. While emphasizing the development of the whole child, Highscope focuses on strengthening cognitive skills through active, hands-on learning experiences.
We believe that children learn best by pursuing their personal interests and goals. As children pursue their choices and plans, they explore, ask and answer questions, solve problems, and interact with peers and adults. This is the way for them to get "key experiences" or "Key Development Indicators"—activities that foster developmentally important skills and abilities.
Highscope has identified 58 such Key Development Indicators and our range of activities are carefully planned by trained Early Childhood Educators based on these KDIs.
Tinytots
Average rating:
0 reviews