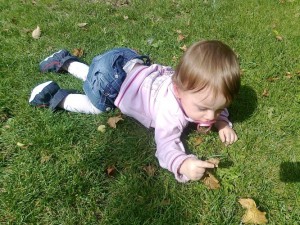 Your babies first years are a critical time for development and growth, and this is exactly what we value at Tinytots. Tinytots International Daycare and Preschool was established to provide exciting, innovative care for the children, in an environment that presents plentiful opportunities for play, interaction and development, to provide the children with the best possible start in life.
We believe that each child has its own individuality and unique qualities, and our mission is to nurture it all the time. We follow a research based and child focused early childhood curriculum called Highscope, which uses a carefully designed process — called "active participatory learning" — to achieve powerful, positive outcomes. We serve children aged six months to six years, and from both international and local community.

Our vision is to provide a secure, adoring, charming, exciting, respectful and fostering environment for each child in which they get the fullest opportunity to grow and develop. We work all the time to develop the feeling like a home away from home for the children. We want to develop Tinytots to a place where parents can feel confident that their children are receiving the very best care and education.


* Language of Instruction is English.
* We accept children from 6 months to 6 years.
* Every group has atleast one teacher with bachelor degree in Early Childhood Education/ Child Psychology.
For further details of our childcare services click through the pages of this website; of course we also welcome enquiries at any time and are happy to arrange visits – experienced members of the team are always on hand to answer questions; contact us at Tinytots today.